EdStats: Education Statistics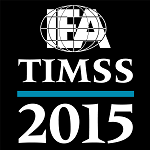 The newest learning outcome data from the Trends in International Mathematics and Science Study (TIMSS) are now available in EdStats' Learning Outcome Query. The dataset includes mean scores on math and science exams for 4th and 8th graders, score distributions, and the share of students reaching each TIMSS benchmark (advanced, high, intermediate, low, below low). To access this data, type "TIMSS" into the Series selection search window.
The Attainment Query has been updated with the most recent UNESCO Institute for Statistics (UIS) dataset on educational attainment for the population aged 25 years and older in around 150 countries. The data provide insights into mean years of schooling from 1970 to 2014 and the highest/minimum completed level of education from 1995 to 2015. To access the data, search for "UIS" under in the Series tab.