EdStats: Education Statistics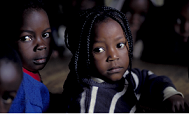 The Attainment Query has been updated with the most recent UNESCO Institute for Statistics (UIS) dataset on educational attainment for the population aged 25 years and older in around 150 countries. The data provide insights into mean years of schooling from 1970 to 2014 and the highest/minimum completed level of education from 1995 to 2015. To access the data, search for "UIS" under in the Series tab.
EdStats' Core Indicator Query has been updated with the newest OECD data on annual statutory teacher salaries for pre-primary, primary, lower secondary and upper secondary teachers. The dataset includes starting teacher salaries, salaries after 10 and 15 years of experience, and salaries at the top of the salary scale in US dollars for 31 countries and the OECD aggregate. To locate the indicators, type the keyword "OECD" in the Series window search box.